Golowan Festival
Official Website
GOLOWAN EVENTS
Golowan Festival CIC is pleased to announce its much trimmed-down combination of locally hosted events, videos and live streamed content to keep the atmosphere and ethos of Golowan alive, while prioritising the health and safety of our community.
GOLOWAN DOWN THE YEARS-30YRS OF GOLOWAN EXHIBITION
FRI, 11 JUNE – SUN, 27 JUNE
Free- Old Argos Unit, Wharfside Shopping Centre, Penzance, TR18 2GB.
This year is the 30th anniversary of the Golowan Festival and to celebrate its colourful history since its revival in 1991 we are hosting a pop-up exhibition in the former Argos store in Wharfside Shopping Centre.
The Argos industrial unit will be transformed into a fascinating multi-media exhibition commemorating the history of Golowan and its people, for the two weeks in June leading up to Mazey Day.
GOLOWAN MOCK MAYOR – ST ANTHONY'S CAR PARK
THURS, 24 JUNE
Free- St Anthony's Car Park, Green Street, Penzance, TR18 4AU
Our friends Big Tow Promotions will, once again, set up their Marquee in St Anthony's Car Park where there will be the usual array of bouncing music from Thursday through to Sunday night which means, that Golowan's manic Mock Mayor ceremony will be live again this year – under the Marquee on Thursday 24th June.
GOLOWAN FIREWORKS – PENZANCE HARBOUR
FRI, 25 JUNE
Free- Penzance Harbour, Wharf Rd, Penzance TR18 4AH
Golowan is delighted to host the familiar fireworks display (thanks to Penzance Town Council), celebrating the ancient tradition that marks midsummer and the Feast of St John the Baptist with fire and noise.
GOLOWAN IN THE GARDENS-MORRAB GDNS
MAZEY DAY & QUAY FAIR DAYS, SAT, 26 JUNE & SUN, 27 JUNE
Free- Morrab Rd, Penzance TR18 4HD
To replace the Market Jew Street Parade, schools and community groups are creating the parade images that will be in various sites around Morrab Gardens over the two days of Mazey Weekend where there will be music on the Bandstand and children's activities and performances.
GOLOWAN IN THE SQUARE- GREENMARKET CAR PARK
MAZEY DAY, SAT, 26 JUNE
Free- The Greenmarket Car Park, Penzance, TR18 2SG
A regular feature of the Festival is the transformation of Greenmarket Car Park into 'Festival Square' on Mazey Day and this year we are pleased to announce that once again it will be filled with food and craft stalls together with the lively, ever popular, Folk Stage up against the back of the Acorn Theatre wall.
GOLOWAN AT THE ACORN – THE ACORN STEPS
MAZEY DAY, SAT, 26 JUNE
Free- The Acorn, Parade St, Penzance TR18 4BU.
Golowan is hosting live music performances from six of our much-loved acts throughout the afternoon on the Acorn steps on Mazey Day, while down a traffic-free (thanks to Penzance BID) Chapel Street there will be live music performances in the Methodist Chapel courtyard.
GOLOWAN ON THE PROM – QUAY FAIR DAY
SUN, 27 JUNE
Free- The Quay, Penzance, TR18 4AB
On Quay Fair Day Golowan is thrilled to host Penzance's fabulous array of young musical talent on Golowan's Youth Stage and – another 2021 innovation – a Roller Disco, just along from the popular 'Kids on the Prom' activities.
Paramount throughout, of course, is our commitment to public safety, and everything we host will be fully in accordance with prevailing COVID-10 regulations.
If you are interested in volunteering at one of this year's events please go to the Volunteers' page to find out more.
Golowan is delighted to announce that it has been awarded funding from the Culture Recovery Fund to help the festival overcome all the disappointments and setbacks of the 2020 festival cancellation caused by the Coronavirus lockdown.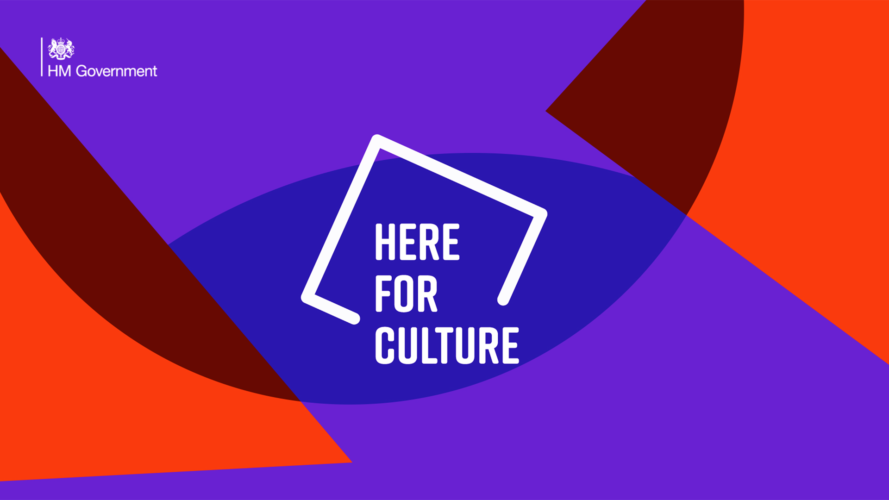 The festival organisers are hugely grateful as it means the future of Golowan is much more secure and whatever 2021 holds for us all, one way or another, we will celebrate the Golowan Festival's 30th anniversary in style!
Golowan is

very grateful for the continued funding and support that it receives from its Lead Partner Penzance Council.
The following organisations and individuals kindly offered/gave support for what would have been Golowan Festival 2020

To get in touch with Golowan please see our contact details below:
The Barbican, Battery Road, Penzance TR18 4EF
Call us: 01736 369686
Email: golowan@hotmail.co.uk

Trade: golowan-trade@hotmail.com
Community: golowancommunity@hotmail.com
You can also message us on twitter @golowanfestival and facebook https://www.facebook.com/GolowanFestival/
To contact the ever popular Golowan Band go to: https://golowanband.wordpress.com/  or  http://www.facebook.com/golowanband